News
USD 281 is looking for route and sub drives for the 2021-22 school year. If interested contact the district office at 785.421.2135 or come by and pick up an application. ...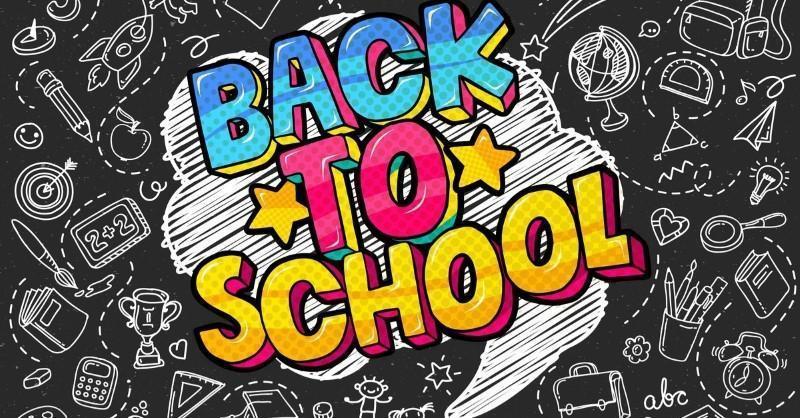 USD 281 teachers and staff are busy getting ready for the 2021-22 school year. We can't wait to see everyone soon. Supply lists have been posted on the Live Feed of our...
USDA is providing free school meals for the 2021-22 school year.
SEE ALL NEWS
LIVE FEED

Rebecca Richmeier
18 days ago
2021-22 School Supply Lists
view image

Rebecca Richmeier
13 days ago
Correction: The HCGS open house is on Tuesday, August 17 5-6pm.
The first day of school is Wednesday, August 18.

Kelsey Beisner
18 days ago
Kansas Board of Regents just passed into law a new scholarship act. It is called the Kansas Promise Act. This is for those of you planning to attend a public community college or technical school. There are a few requirements attached to it such as choosing an eligible program of study (Information technology and security, mental and physical healthcare, advanced manufacturing and building trades, and early childhood education and development) and then signing an agreement to live and work in Kansas for 2 years following your college graduation. This scholarship will cover the cost of tuition, books, fees, and required materials (taking out the money that you've received in other scholarships and grants).
This is something that you can fill out if you've just graduated this year from high school. It will be available for the graduating seniors for the next several years.
So, if you are going to attend a community college or technical school, you should really look at this, because you could go to school for FREE, if you are willing to stay in Kansas for 2 years following college graduation. If you have questions, please let me know. There is a lot of information in this link. https://www.kansasregents.org/students/student_financial_aid/promise-act-scholarship
I have emailed all seniors from the class of 2021 and the incoming seniors for the class of 2022 more information. Check your emails!
Kelsey Beisner

Rebecca Richmeier
20 days ago
Attention HCJSHS Students! HCJSHS is now a part of the volunteer rotation at Frontier Stage, and we need 5-6 people to work July 17 and 18. You can earn up to 3 hours towards your required volunteer hours and watch the movie! You'll need to be there at 6:00 to get concessions ready and then clean up after the movie. Message Becky Richmeier if you're able to work. rebeccarichmeier@usd281.com
Alan Stein
25 days ago
To all USD 281 middle and high school athletes (male and female). Pre-season conditioning begins August 2 at 7:00 p.m. Monday, Wednesday, and Friday. Meet at the weight room, bring comfortable running shoes and something to drink.
SEE ALL POSTS