The Jr. High Volleyball matches at Russell today are scheduled to start at 4:30. WE ARE RINGNECKS!!!

The Jr. High Football game scheduled for today at Hoxie has been rescheduled for Monday, Sept. 26 at 4:00 in Hoxie. WE ARE RINGNECKS!!!

Ringneck runners brought home some hardware today! Shaun 4th, Colin 6th, Easton 9th in junior high. Sarah won, Luke placed 5th and Stormie placed 7th in JV. Way to go Ringnecks!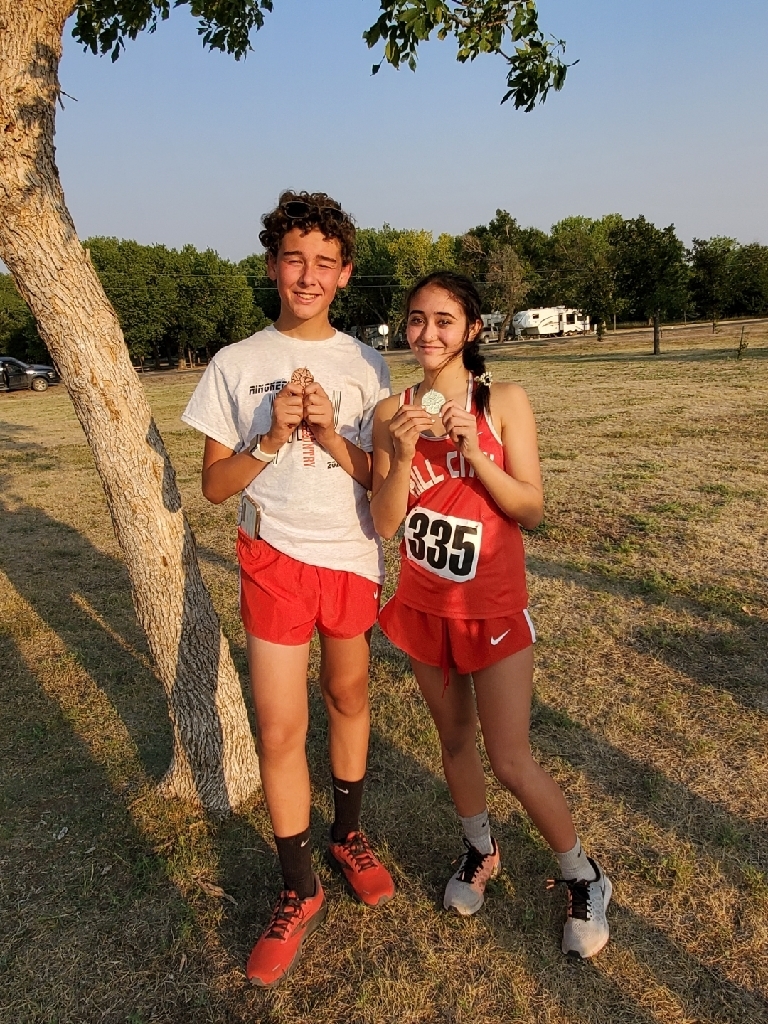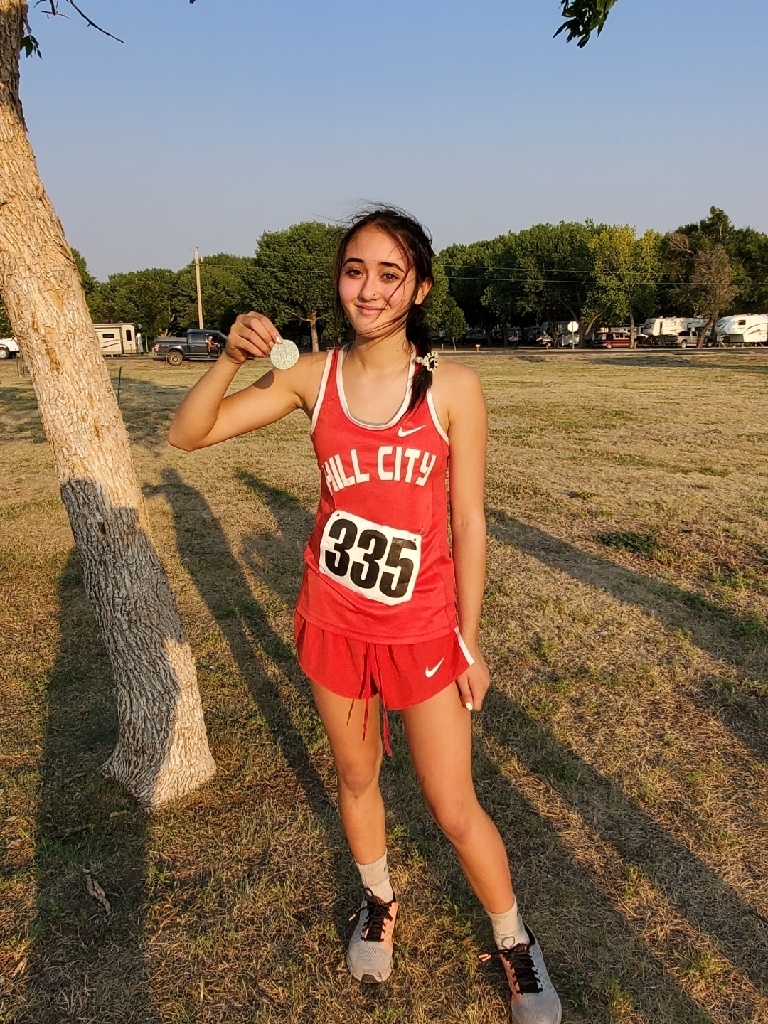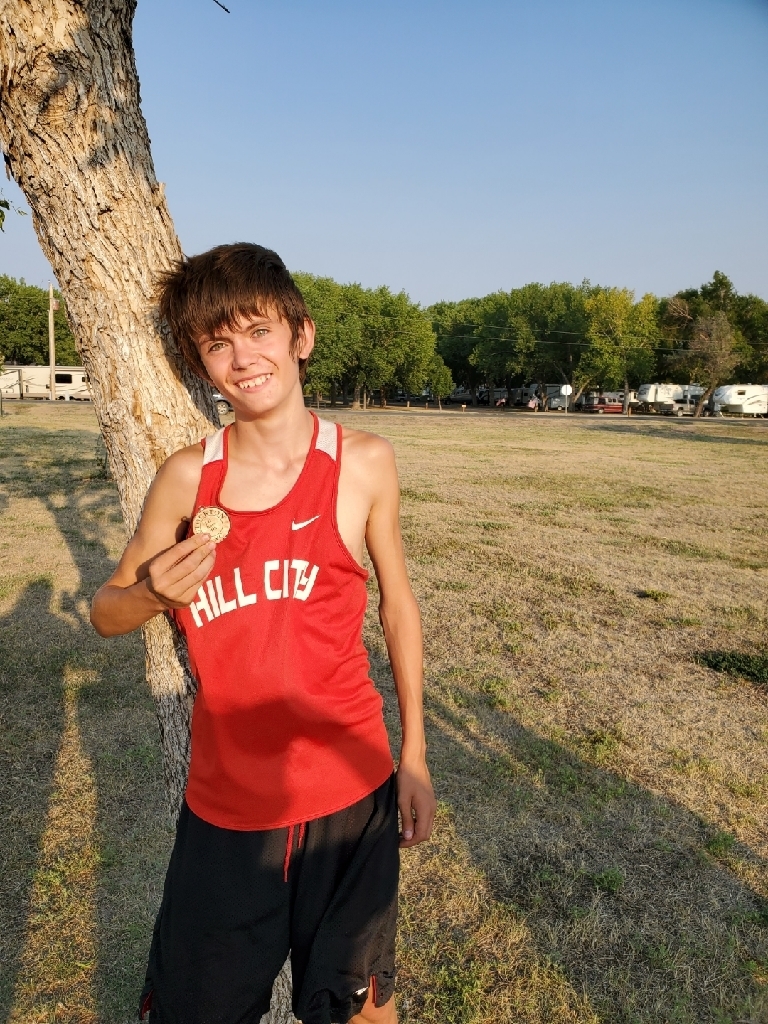 We are hiring a concession stand supervisor for the 2022-23 school year. Duties include: -Ordering products; keeping inventory -Preparing food before opening; starting roasters; turning on equipment to heat food through; etc. -Organizing work schedule; clubs and community organizations volunteer for this -Working the event -Closing the concession stand following each event. The schedule will vary depending on the number of home games each week. Salary is based on the supplemental schedule in the professional agreement. Contact the district office for an application or if you have any questions 421-2135.
The first cross-country practice will be held at the golf course at 7 pm on Monday, August 15th.

Attention Kindergarten Parents! Kindergarten age students are required to have a kindergarten physical to attend school. Make an appointment at the Graham County Health Department today or schedule with your provider.

USD 281 has adjusted meal prices back to the 2019-20 rates. K-6 Breakfast: $2.10 Lunch: $2.85 Extra milk: .50 7-12 Breakfast: $2.20 Lunch: $3.10 Extra Milk: .50 Adult Breakfast: $2.60 Lunch: $4.00 Extra milk: .50 There will also be no snack fee for preschool, kindergarten, and first grade.

The first day of school is right around the corner! Thank you to Hill City Pharmacy for again providing most school supplies for K-8 students. However, there are a few things not provided through the pharmacy. Please bring the highlighted items from our school supply lists.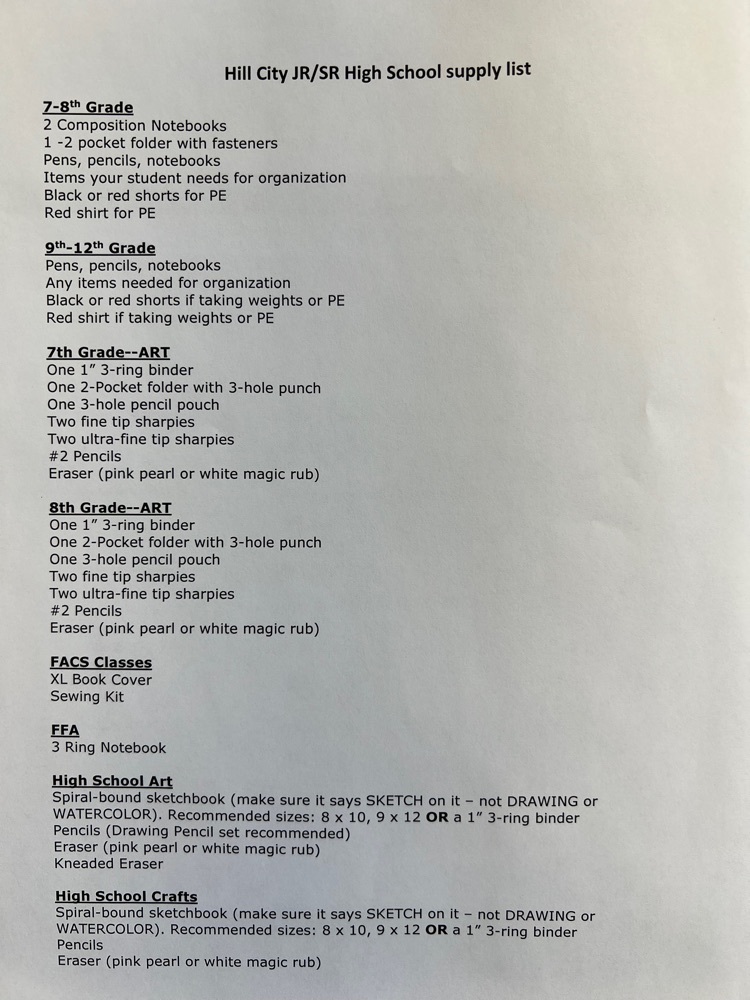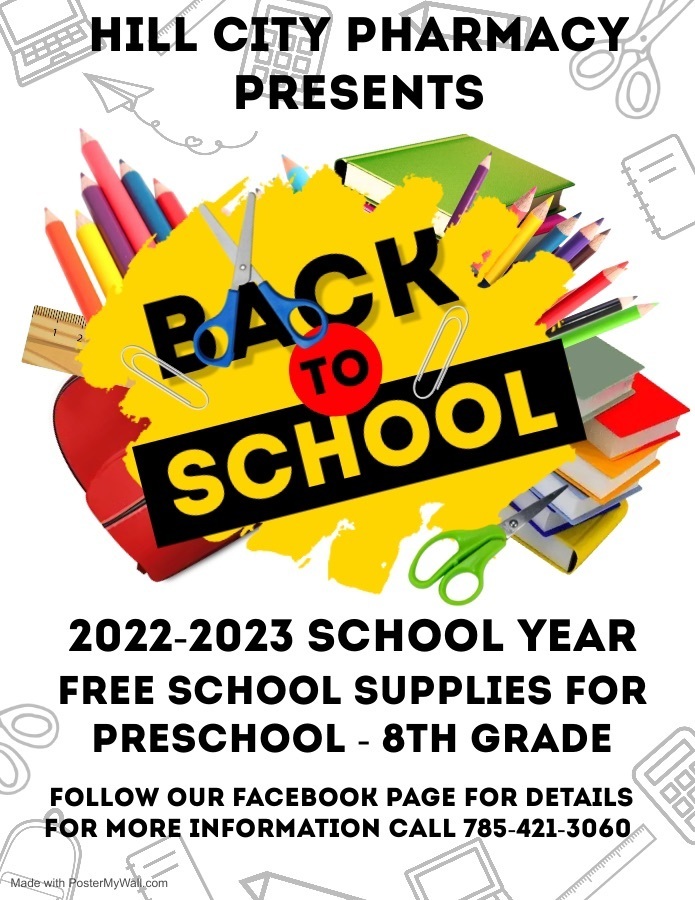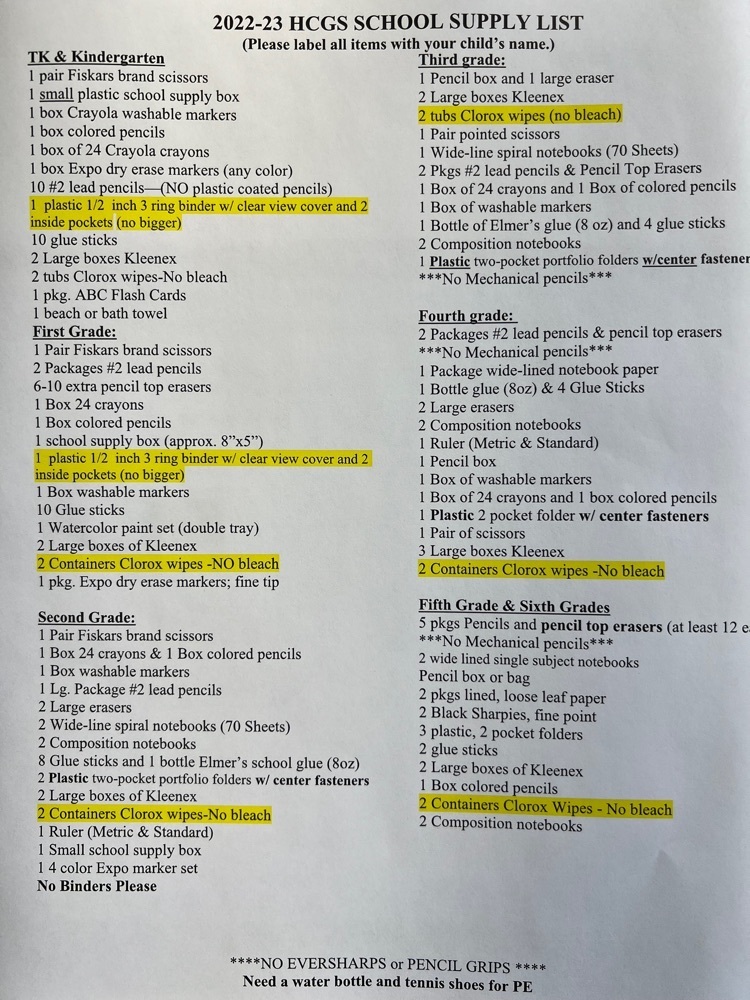 We are looking forward to seeing everyone at enrollment July 26-28 at HCGS and HCJSHS. Enrollment hours are 8:00-4:00. Letters were mailed this week so look for those in the mail for more detailed information. As a convenience to our families, we are providing the opportunity to complete some paperwork in advance using this link QR code.
https://forms.office.com/r/XpVW4a3UnQ
Save time by updating your student's information online prior to finalizing enrollment in person. Please do not hesitate to contact us if you have any questions or concerns. 421-3425 Grade School 421-2117 High School 421-2135 District Office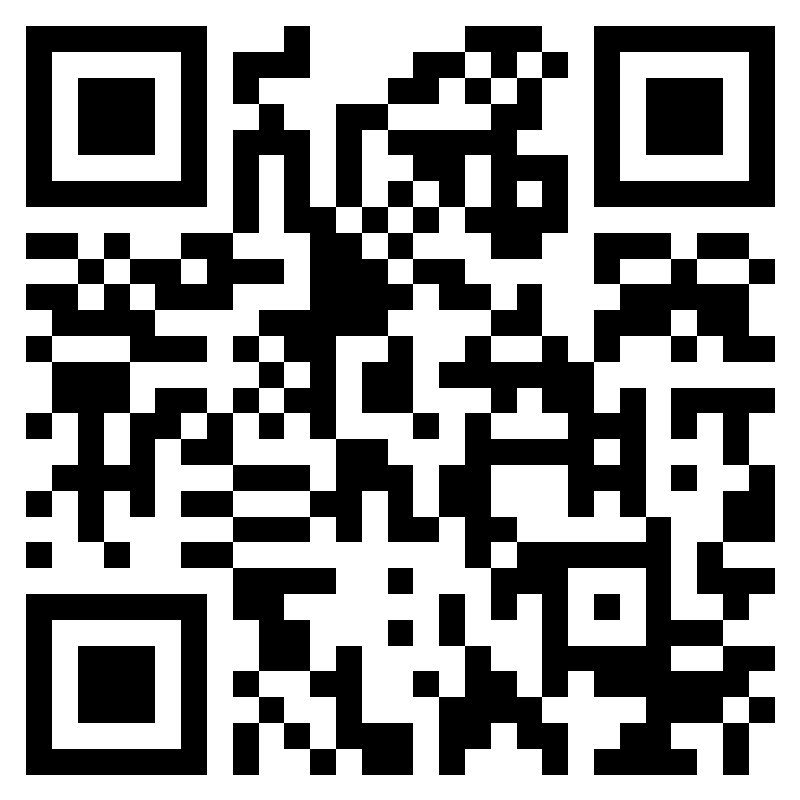 Junior High football camp will be July 11-15 from 7AM to 9AM.


The School Calendar for 2022-23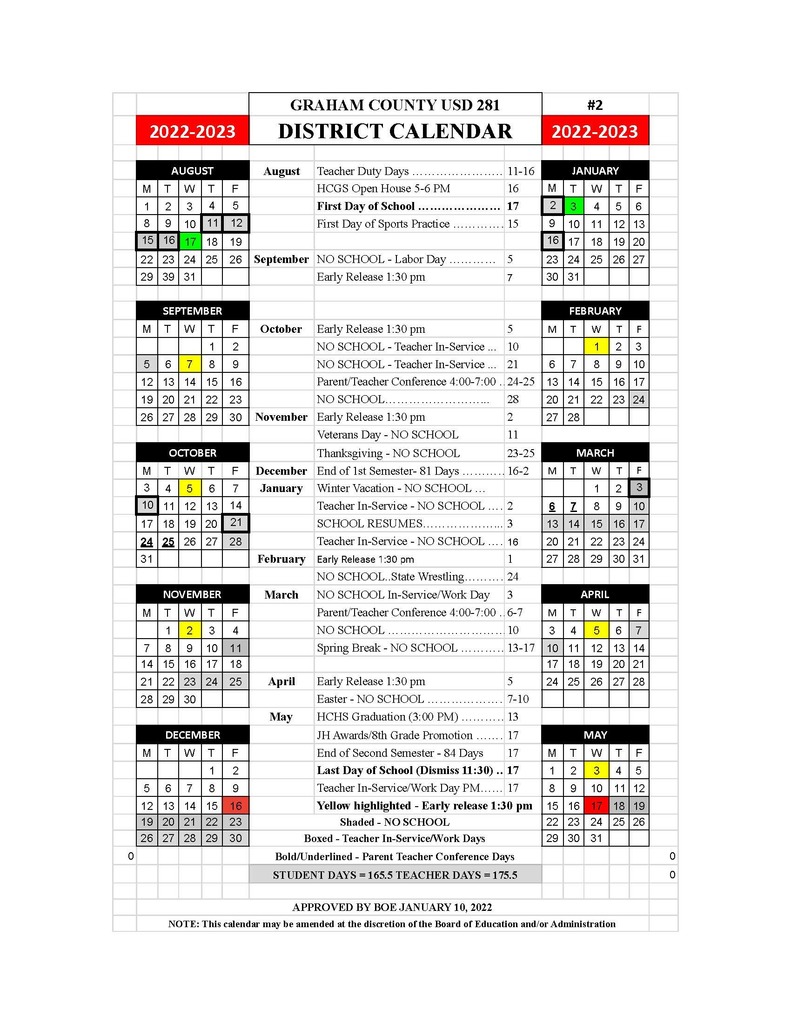 Information for the MCL Track Meet at Smith Center on Thursday, May, 12. Women's Pole Vault, Men's Javelin and Men's/Women's Long Jump will start at 2:45, with the remaining field events beginning at 3:00. Running Preliminaries will start at 4:30. The admission charge for the MCL Track Meet is: Adults $5, K-12 $4. WE ARE RINGNECKS!!!



We're looking forward to the annual awards night and open house at HCJSHS on May 9! See you there!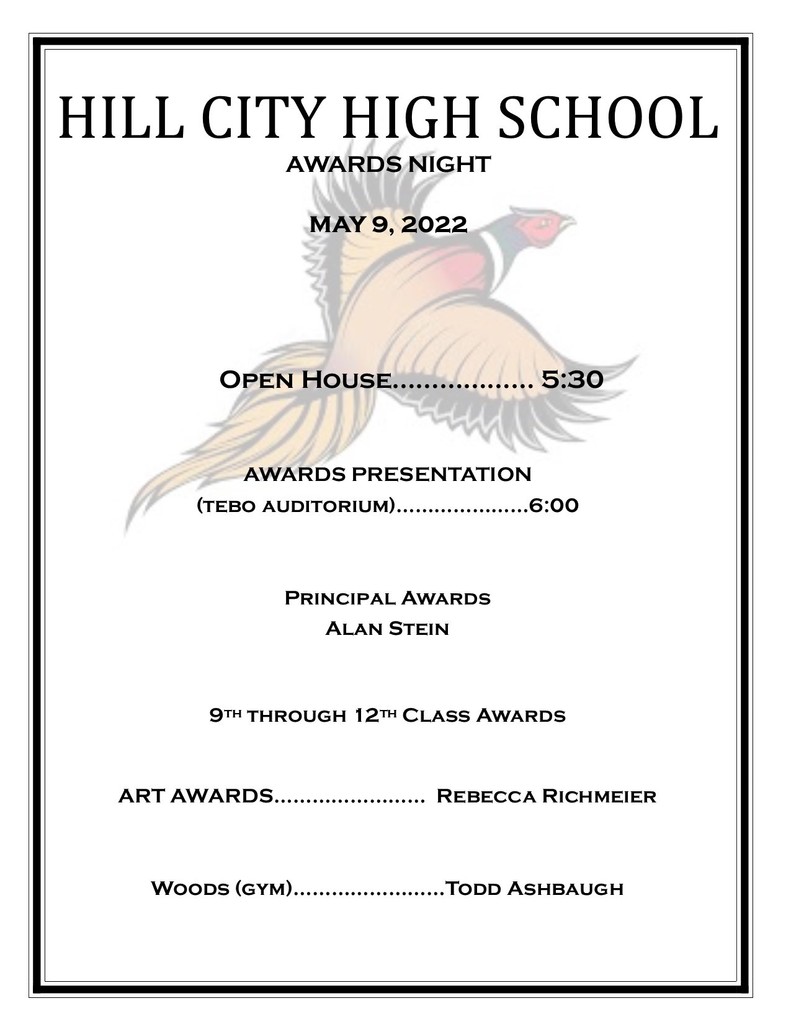 The Hill City High School KAY Annual Easter Egg Hunt will be this Saturday, April 16th, at 9:00 AM in the City Park. Children should be accompanied by an adult. The hunt will be divided into the 4 age groups below, and release times will be staggered in order to allow attendees to observe multiple age groups. Ages 0-3 will be at the west playground. Pre-K & Kindergarten will be on the north side of the bridge. 1st & 2nd Grade will be by the gazebo. 3rd & 4th Grade will be by the scout house. Any questions can be directed to sponsor Collin Pfeifer at (785)421-2117.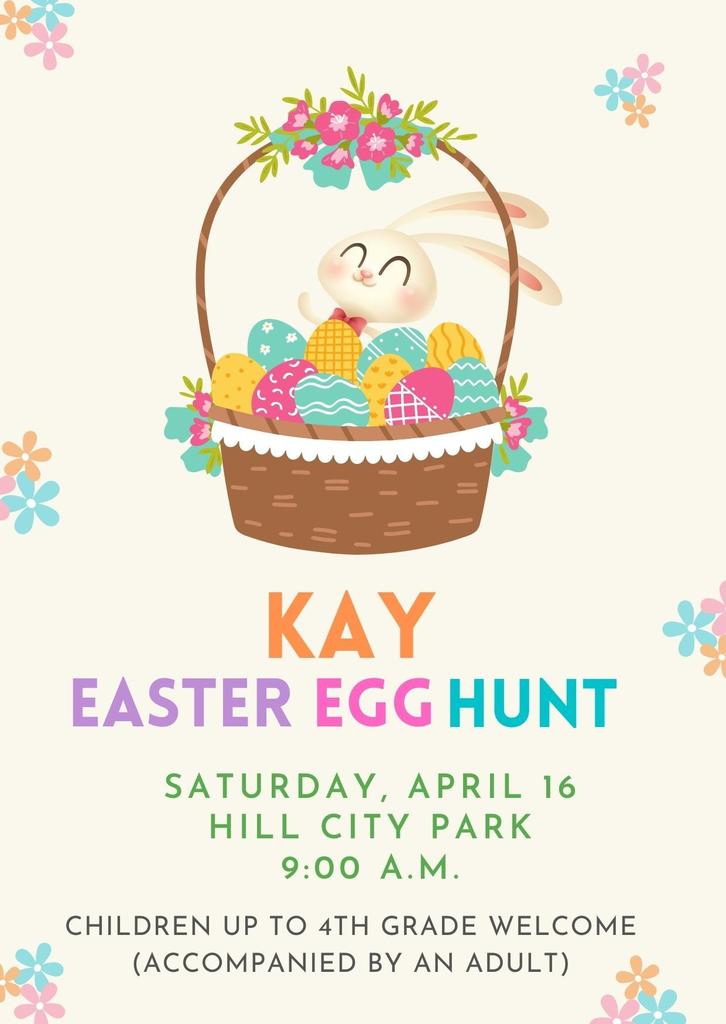 School has been canceled for Tuesday March 22, 2022. Sorry for the late notice but the storm came in early this morning.