The School Calendar for 2022-23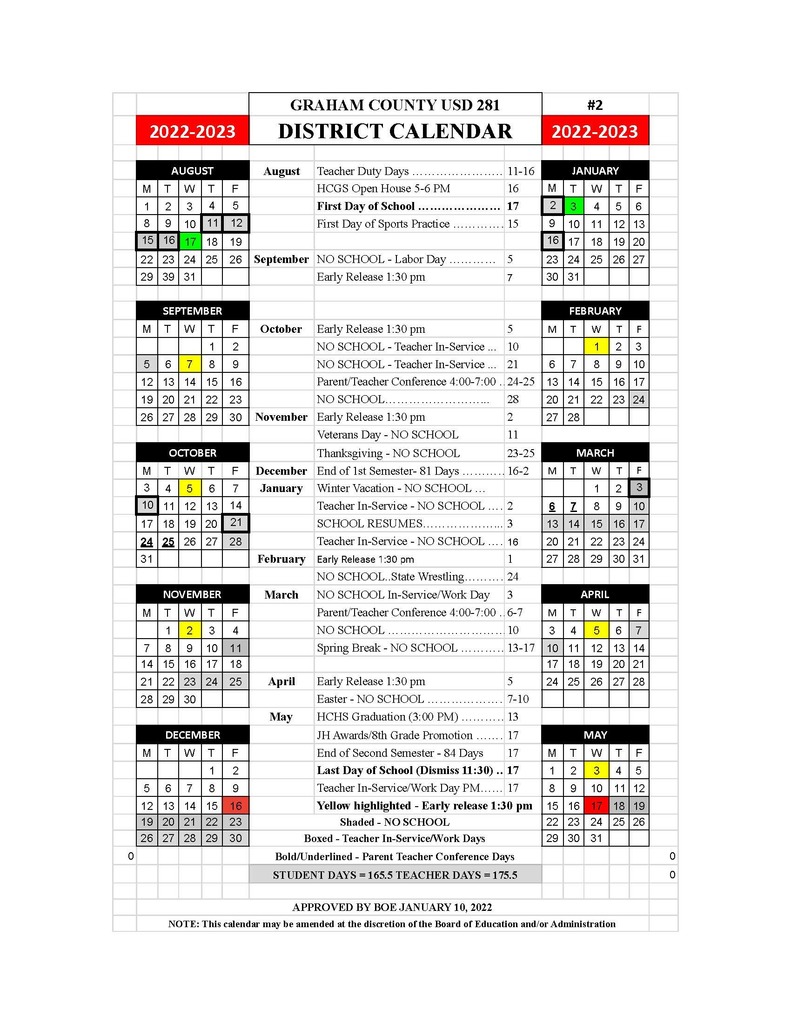 Information for the MCL Track Meet at Smith Center on Thursday, May, 12. Women's Pole Vault, Men's Javelin and Men's/Women's Long Jump will start at 2:45, with the remaining field events beginning at 3:00. Running Preliminaries will start at 4:30. The admission charge for the MCL Track Meet is: Adults $5, K-12 $4. WE ARE RINGNECKS!!!



We're looking forward to the annual awards night and open house at HCJSHS on May 9! See you there!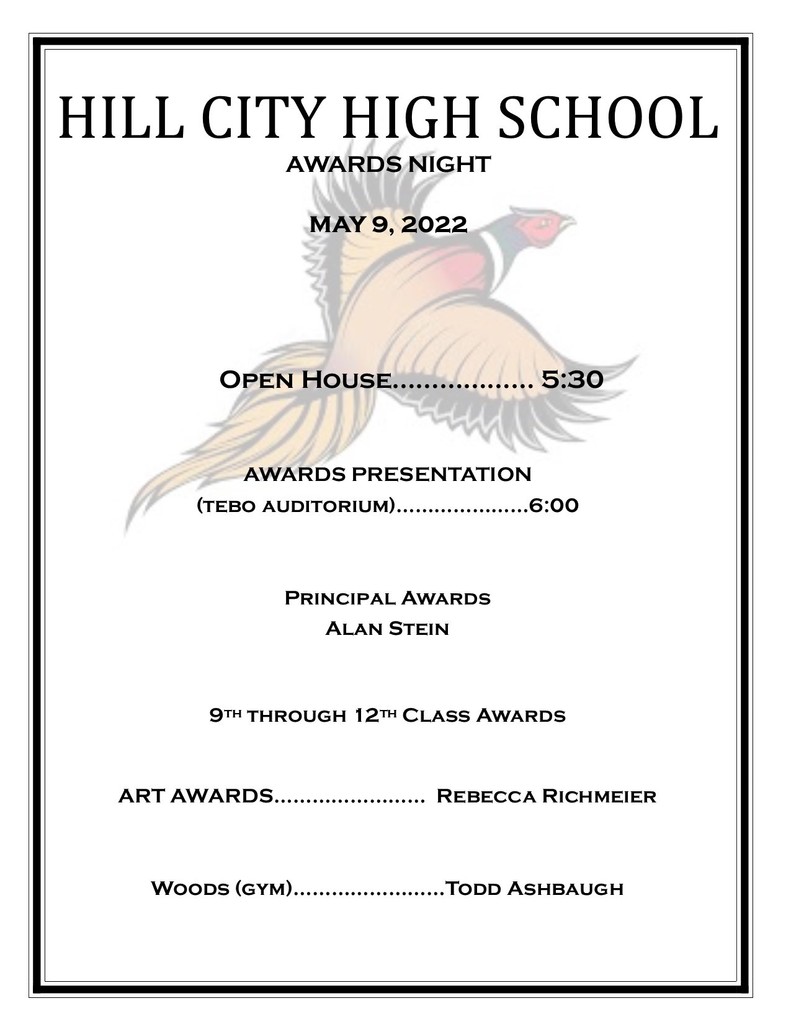 The Hill City High School KAY Annual Easter Egg Hunt will be this Saturday, April 16th, at 9:00 AM in the City Park. Children should be accompanied by an adult. The hunt will be divided into the 4 age groups below, and release times will be staggered in order to allow attendees to observe multiple age groups. Ages 0-3 will be at the west playground. Pre-K & Kindergarten will be on the north side of the bridge. 1st & 2nd Grade will be by the gazebo. 3rd & 4th Grade will be by the scout house. Any questions can be directed to sponsor Collin Pfeifer at (785)421-2117.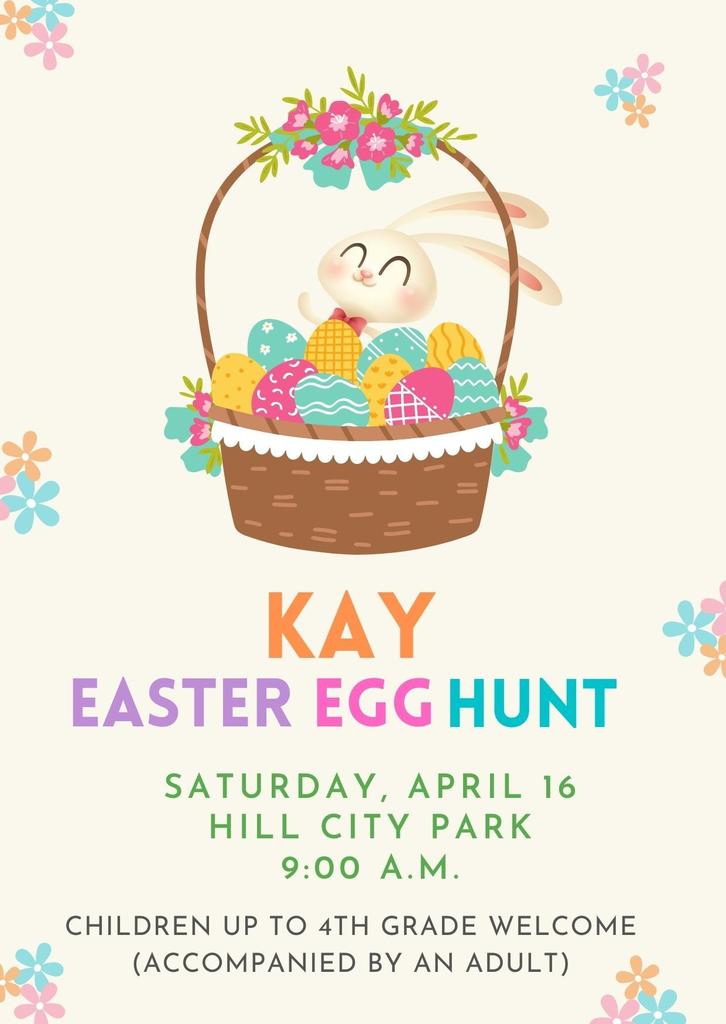 School has been canceled for Tuesday March 22, 2022. Sorry for the late notice but the storm came in early this morning.

Due to the winter storm warning issued for the Graham County area that has snow with accumulation up to 8" and wind gusts of 35 mph. School will be closed Thursday March 10, 2022.  Have a great spring break.  See you all Monday March 21, 2022.

Sub-State Basketball update. The boys will play Friday, March 4, at 7:30 in Plainville. WE ARE RINGNECKS!!!


Here is the schedule for State Wrestling at FHSU on Friday and Saturday. Ticket gates are scheduled to open at 8:45 am on Friday and 7:45 am on Saturday. The ticket prices are Adults: $12.00 and Students (K-12): $9.00. WE ARE RINGNECKS!!!


Tuesday's basketball games with Logan-Palco will be played at Palco High School starting at 4:00. WE ARE RINGNECKS!!!

The Regional Scholars Bowl Tournament scheduled for today in Sublette has been postponed and rescheduled for Monday, Feb. 7. WE ARE RINGNECKS!!!

We are having a normal day of school, Thursday February 3, 2022. Do not believe the report on KAKE news. It is not real. Dale Deighton Superintendent USD 281

The start time for the high school wrestling tournament in Phillipsburg on Saturday, Feb. 5, will be 10:00 am. WE ARE RINGNECKS!!!

Game information update. The basketball games tonight in Ness City have been moved up to start at 3:30. The varsity games will start as soon as possible after the JV games have concluded. WE ARE RINGNECKS!!!

Parents: USD 281 will have an early release on Wednesday February 2, 2022. All students will be dismissed and the buses will run at 1:30 pm. We will have staff/volunteers available if you are not able to make other arrangements for your child for that two hour time period, however, buses will only run at 1:30 on early release days. The early release is for teacher training on Fastbridge and curriculum. Thank you all for allowing us to work with your children.