USD 281 is looking for rout and sub drives for the 2021-22 school year. If interested contact the district office at 785.421.2135 or come by and pick up an application. Sick days, personal leave, 403B contribution.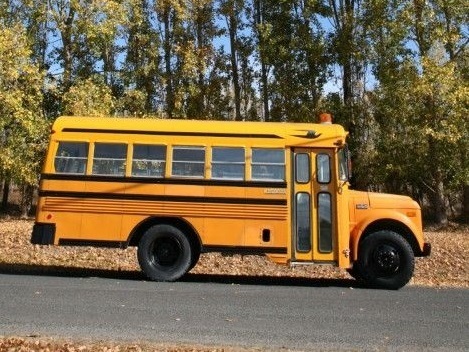 From HCJSHS: The High School Track meet scheduled for tomorrow, April 16 has been postponed and will be rescheduled for April 26. #WeAreRingnecks

From HCJSHS: The JV Golf tournament scheduled for today, in Hill City, has been cancelled. #WeAreRingnecks

From HCJSHS: Update on the start time for the Jr. High Track meet at Phillipsburg schedule for tomorrow, April 15. The track meet will start at 10:00 am. #WeAreRingnecks

The Hill City High School Prom is this Saturday, April 10. Promenade begins at 6:30 in Tebo Auditorium . See below for additional details. Prom Schedule: 5:45: The auditorium will be open for individual pictures. 6:00: Prom server group picture 6:15: Line up for promenade 6:30: Promenade Jr. Class and Sr. Class group pictures following promenade 7:30: Dinner in the 4-H Building 9:00: Dance 9:30: Crowning Mandatory cleanup for Juniors Sunday at 2.


As we come back from Spring Break, masks will no longer be required. The COVID policy will revert to the original policy at the beginning of the 2020-21 school year where masks will be optional with teachers having the authority to require masks in their individual classes. I hope that everyone has a safe and enjoyable break.


From HCJSHS: Below you will find the information for Saturday's State Wrestling Tournament in Hays. The tournament will be live streamed on the NFHS Network and on live television on Smoky Hills Public Television.

From HCJSHS: Below, please find the live streaming link for Saturday's Sub-State Wrestling Tournament in Minneapolis.
http://webca.st/183497

From HCJSHS: The basketball games scheduled for tonight at Thunder Ridge, have been move to Hill City. The JV Girls game will start at 4:00.

With the constant record temperatures, we are not able to get the buildings warm enough. We are going to cancel school for Wednesday, February 17, 2021.

From HCJSHS: The basketball games scheduled for tomorrow, 2/16/21 with Logan, have been cancelled and will not be rescheduled.

Due to the continued cold weather conditions, and a forecast of extreme wind chill, school will be cancelled for Tuesday February 16, 2021.

School has be canceled for Monday, February 15, 2021. Due to the extreme weather conditions.

The basketball game at Kensington scheduled for Monday has been moved to Thursday, February 18, 2021. SAME TIME AND SCHEDULE Thanks,




From HCJSHS: The basketball games at Rexford tonight will be lived streamed on Golden Plains High School Facebook page.