USD 281 enrollment information will be sent out in the next few weeks. If you are new to the district or have a different address than last school year, please contact the USD 281 district office at 785-421-2135. If you are new to our area and will be enrolling a kindergarten student, please contact the grade school to schedule a screening appointment. All kindergarten students will need a school physical, copy of state issued birth certificate and updated immunization record. You can contact the Graham County Health Department at 785-421-3326 for an appointment. Enrollment dates for grades K-6th are July 27th and 28th at the grade school office. Enrollment for grades 7th-12th will be August 3rd, 4th and 5th at the Hill City Junior Senior High School. If you are unable to come during the dates listed above, please contact Melanie at the grade school 785-421-3425 or Christy at the junior-senior high at 785-421-2117. We look forward to seeing you!

State assessment results will be sent home with grade cards. There are some nice resources in the reports such as ACT estimated scoring, Lexile level, and quantile measure. In addition, the report contains a description of your child's performance level.

The Baccalaureate scheduled for tonight has been moved to the Christian Church and will start at 7:00 p.m.

Please join us for a retirement celebration to honor Kim Trexler and Joni Pratt for their many years of service to our district. The celebration will be held in the HCJSHS cafeteria on Tuesday, May 25 at 3:45.


USD 281 is looking for rout and sub drives for the 2021-22 school year. If interested contact the district office at 785.421.2135 or come by and pick up an application. Sick days, personal leave, 403B contribution.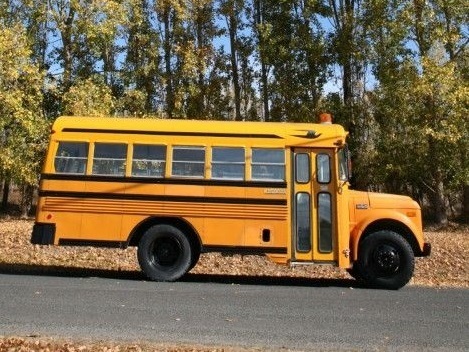 From HCJSHS: The High School Track meet scheduled for tomorrow, April 16 has been postponed and will be rescheduled for April 26. #WeAreRingnecks

From HCJSHS: The JV Golf tournament scheduled for today, in Hill City, has been cancelled. #WeAreRingnecks

From HCJSHS: Update on the start time for the Jr. High Track meet at Phillipsburg schedule for tomorrow, April 15. The track meet will start at 10:00 am. #WeAreRingnecks

The Hill City High School Prom is this Saturday, April 10. Promenade begins at 6:30 in Tebo Auditorium . See below for additional details. Prom Schedule: 5:45: The auditorium will be open for individual pictures. 6:00: Prom server group picture 6:15: Line up for promenade 6:30: Promenade Jr. Class and Sr. Class group pictures following promenade 7:30: Dinner in the 4-H Building 9:00: Dance 9:30: Crowning Mandatory cleanup for Juniors Sunday at 2.


As we come back from Spring Break, masks will no longer be required. The COVID policy will revert to the original policy at the beginning of the 2020-21 school year where masks will be optional with teachers having the authority to require masks in their individual classes. I hope that everyone has a safe and enjoyable break.


From HCJSHS: Below you will find the information for Saturday's State Wrestling Tournament in Hays. The tournament will be live streamed on the NFHS Network and on live television on Smoky Hills Public Television.

From HCJSHS: Below, please find the live streaming link for Saturday's Sub-State Wrestling Tournament in Minneapolis.
http://webca.st/183497

From HCJSHS: The basketball games scheduled for tonight at Thunder Ridge, have been move to Hill City. The JV Girls game will start at 4:00.

With the constant record temperatures, we are not able to get the buildings warm enough. We are going to cancel school for Wednesday, February 17, 2021.

From HCJSHS: The basketball games scheduled for tomorrow, 2/16/21 with Logan, have been cancelled and will not be rescheduled.

Due to the continued cold weather conditions, and a forecast of extreme wind chill, school will be cancelled for Tuesday February 16, 2021.

School has be canceled for Monday, February 15, 2021. Due to the extreme weather conditions.